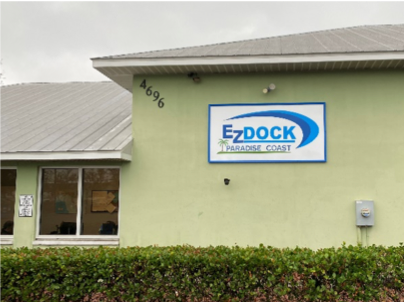 EZ Docks Paradise Coast is excited to announce our new location in Fort Myers, Florida. This new storefront sits on an acre of property, providing us with ample warehouse space to better serve all the waterfront needs for Southwest Florida.
EZ Docks are designed to withstand the toughest elements, providing long-term value for clients with salt or freshwater waterfronts. The rugged, durable polyethylene docks are slip-resistant, clean easily, and will never splinter or rot like traditional floating docks. Our low-maintenance product provides optimal stability in versatile designs, with applications in commercial marine, residential, industrial, and municipal markets. We also offer custom-built aluminum gangways to help get you onto your dock. We design and install fully customizable dock systems and PWC ports, allowing us to deliver the perfect waterfront that everyone can enjoy.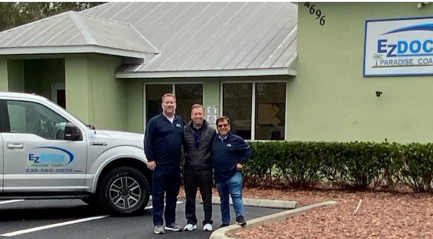 EZ Docks Paradise Coast was founded by three friends who shared a mutual passion for EZ Dock products and discovered a market that had yet to be tapped. Partners Paul Paskalides, Charles Walters, and Rick Hibell are proud to finally provide EZ Dock products to the Paradise Coast of Florida. As an authorized EZ Dock dealer, our mission is to provide our customers with quality and excellence. Come visit our newest location, EZ Docks Paradise Coast at 4696 Elevation Way, Fort Myers, Florida or give us a call at (941) 217-8841.