Municipal Dock Project Experts
At EZ Docks, our easy-to-install, customizable modular floating dock systems enhance user accessibility and speed during emergencies, making them the preferred docking systems for municipalities. Learn more about our municipal dock solutions and find the best option for your needs with EZ Docks. We can help enhance your local communities through work on:
Boat Ramps and Water Access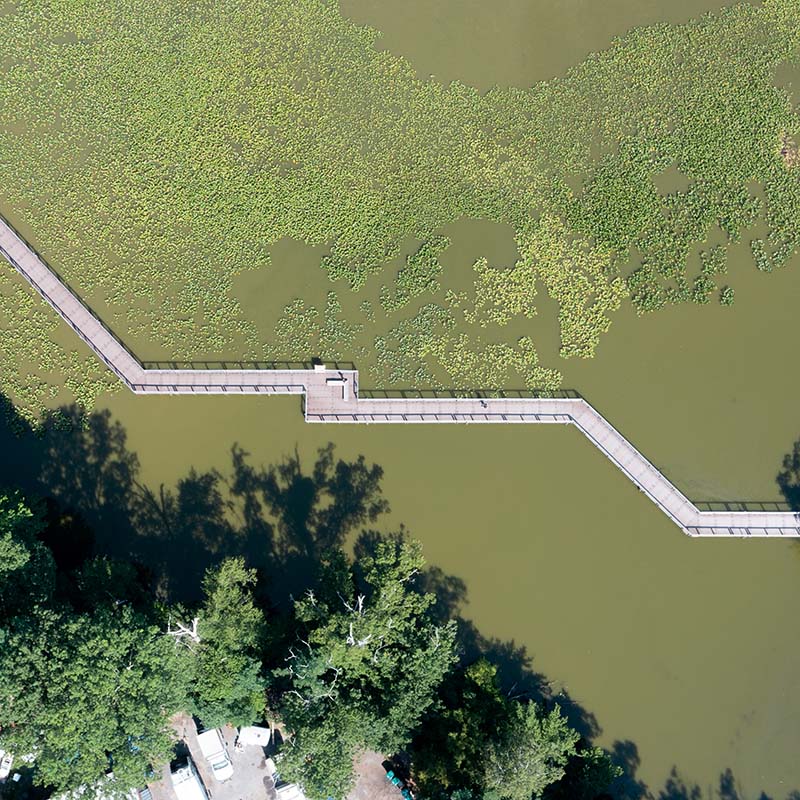 EZ Docks Municipal Dock Applications
EZ Docks is recognized as a leader in ADA accessibility by the National Marine Manufacturers Association (NMMA). Our floating and low-profile docks are suitable for all municipal applications, including the following:
Parks and Recreation Docks: Choose from a low-profile dock for a local competitive rowing event or an EZ Launch® Canoe & Kayak Launch System for easy, accessible loading and unloading of watercraft. We have interchangeable boat lifts, launching systems and accessories for all levels and bodies of water and activities. EZ Dock systems are also commonly used for public waterway access such as boat launches, kayak launches, and trails.
Law Enforcement Docks: When your law enforcement jurisdiction sits near a body of water, you need a durable dock for quick water dispatch during emergencies. EZ Docks is a reliable brand for governmental and law enforcement agencies across the U.S.
Military Boat Docks: Military bases require the best of hardwearing, high-performing boat lifts and accessible floating docks. Our modular, changeable docks facilitate swift military watercraft launching and dry-docking. We offer hundreds of modifications for patrol boat docks to enhance ease of use and speed in emergencies.
Construction Project Docks: EZ Docks can be used as a walking surface for various installations and can also be used as a floating platform to help contractors access roadway jobs or bridge repairs.
The Benefits of EZ Docks Modular Floating Docks
You can arrange a modular, seasonal dock system to suit your specific purposes and needs. Learn about some of the key benefits of using EZ Docks modular products:
Long-lasting: Our modular municipal docks are made from state-of-the-art, UV-stabilized polyethylene material and corrosion- and rust-resistant hardware.
Versatile: Our docks are customizable to your unique municipal dock applications. We boast thousands of options for customization — from our selection of dock configurations and sections to dock features and accessories for enhanced storage and convenience.
Accessible: The first of its kind, our EZ Launch® Canoe & Kayak Launch system surpasses the accessibility requirements of the Americans with Disabilities Act (ADA). Bolt-on guide rails, launch-assist paddle support notches and two-height transfer benches make transferring and kayak launching accessible for all.
Contact EZ Docks Today to Learn More About Our Seasonal Dock Systems
Municipalities require resilient and modifiable docking systems they can depend on. Our seasonal dock systems are easy to modify as the seasons or your applications change. No matter your unique requirements, we'll help you configure the modular floating dock system perfect for your municipal docking application.
Learn more about how our seamless floating dock systems can work for you. Contact us today for your quote!
Municipal Project Gallery: