Rick Hibell and Buddy Walters of EZ Docks Unlimited Marine Construction was honored with the Corporate Environmental Stewardship Award at Hackensack Riverkeeper's New Beginning Gala on October 14, 2020.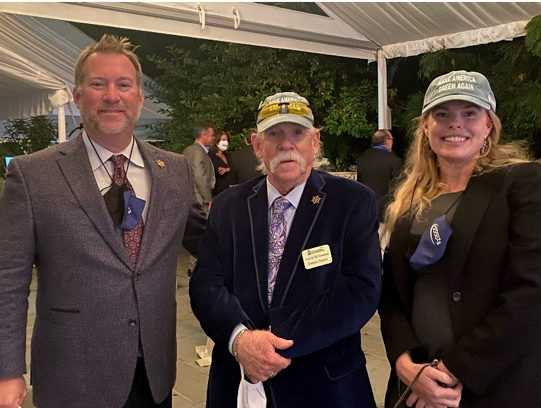 Hackensack Riverkeeper has been protecting, preserving, and restoring our Hackensack River for over twenty years with the help of Captain Bill Sheehan, Trustees & Staff. Hackensack Riverkeeper protects the environment, health, and quality of life for the wildlife and over 1.5 million residents here.
We are honored for the recognition from Hackensack Riverkeeper for our commitment to clean water. At EZ Docks Unlimited Marine Construction, we take pride in our ability to responsibly service our clients while remaining environmentally friendly. Our EZ Docks floating, modular docking system is purpose-built to be an eco-friendly solution for waterfront needs. The polyethylene and molded rubber used to make our docks are harmless to the environment and easily recyclable. Unlike other products on the market that can release contaminants or environmental hazards, our docking systems are made of safe, eco-friendly, non-toxic materials that are non-threatening to wildlife habitats.
To learn more about Hackensack Riverkeeper, visit their website here: https://www.hackensackriverkeeper.org/