Safety is paramount for boat owners, whether on the water or approaching a boat dock. Docking can be stressful for novice and experienced boat operators, as it takes practice and patience to master the process and reduce the risk of damaging your vessel.
The following tips can help you hone your skills and avoid a potentially costly error.
1. Know Your Boat's Minimum Water Depth
Determine the vessel's minimum water depth by measuring from the spot where the water reaches the side to the tip of the underside. You'll then know how much of the bottom will be underwater.
2. Determine the Water Depth of the Docking Area
Measure the depth of the water where you plan to dock the boat by lowering a rope attached to an anchor until it strikes the bottom. Then, bring the rope to the surface and measure the wet area.
3. Ensure You Have the Appropriate Materials
Check to be sure you have ropes, lines, fenders and the other necessary equipment and supplies to execute a safe, secure docking process. Verify that all items are in peak condition.
4. Check the Winds and Currents
Strong winds and swift currents can significantly impact your boat's speed and control. As you prepare for boat docking, consider these factors and make the necessary adjustments.
5. Take It Slow
When it comes to docking, slower is always better. Approaching the boat dock at the minimum speed necessary for steering the vessel gives you more control and allows you to make turns and other adjustments safely. If you need to apply the throttle, do so in short bursts.
6. Have Your Lines Ready to Go
Ensure the lines are accessible so you can immediately secure the boat upon docking. Make sure to keep the lines out of the water until you're ready to deploy them to prevent snagging on the propeller.
7. Choose a Dock Type
If you're looking to install a boat dock, select the type that best meets your preferences. Available options include standing sectional, standing wheel-in and floating docks. A floating version can be an excellent choice in areas where the water levels frequently change because they sit atop the water.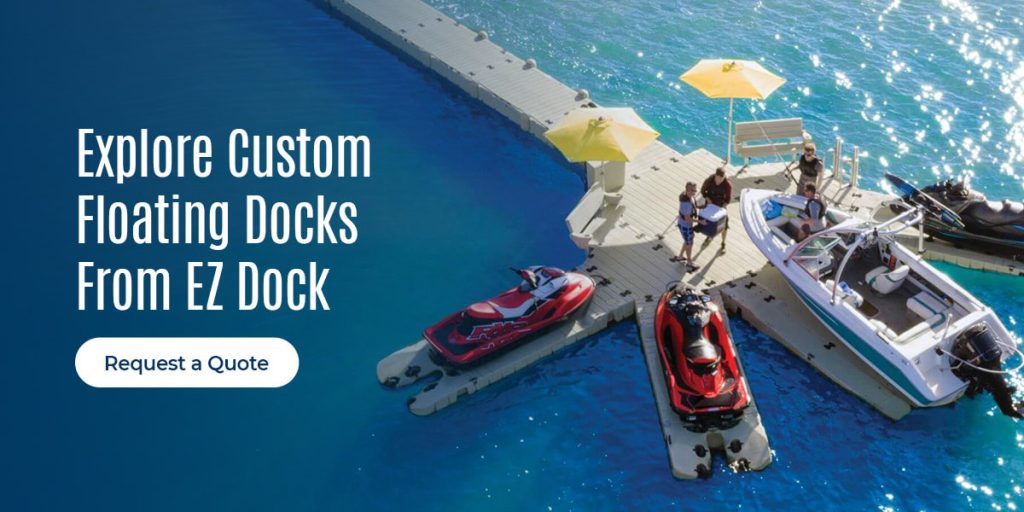 Contact EZ Docks to Learn More
As a leading provider of high-quality boat docks, including the revolutionary EZ Boatport floating dock system, EZ Docks knows the best tips for docking your boat easily and safely. Contact us for more information or to learn about our products today.